National FootGolf Club League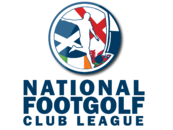 National FootGolf Club League
News Report
Match Day 3 in UK National Tour Cup
Author: Paul Boulton, 20/08/20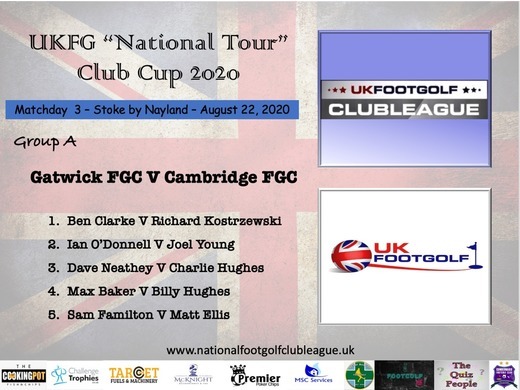 Group A
Gatwick FGC need a convincing Victory to book a Semi-Final spot as they face Group Leaders Cambridge FGC, a 3-2 Gatwick Win will see the whole group tied on 3 points..... Nottingham FGC sit and wait as a Cambridge FGC Victory sees the Midlanders qualify.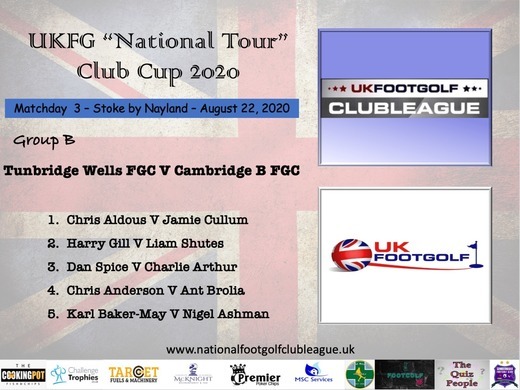 Group B
Cambridge B already in the hat for the Semi-Finals name a strong team to face Tunbridge Wells FGC, Tunbridge know that they only need Victory in one of the 5 matches to secure a Semi-Final spot. Styal FGC have completed their fixtures and hope for a 5-0 Cambridge Victory which will see the Cheshire Club into the Semi-Finals.
All to play for on Saturday....
Good Luck to all Clubs and Players.
Follow the site to get the latest news and results straight to your email